Spice Up Your Collection On a Budget by Bob Dumaine

Currently, all but two states issue duck stamps. The Federal stamps are issued annually, along with about a half-dozen foreign countries. That's a lot of money to most of us, particularly when times are tough.

We all agree the cause is a good one, and the stamps are beautiful, but some collectors just can't afford to buy them all.

Is there a solution? Of course, although it won't take Einstein to figure it out.

One possibility would be to collect states just in your flyway. That will limit your collection to about 12 states and also limit your cash outlay.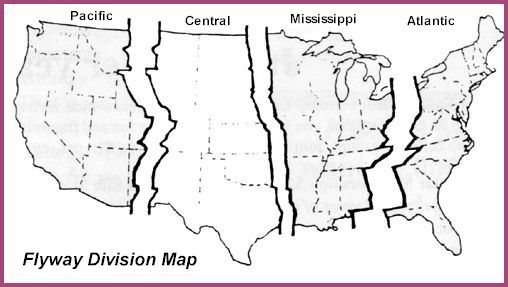 Some choose to collect only stamps with Canada Geese, Mallards, Wood Ducks, Teal or your favorite species. I have seen some intriguing collections put together on a budget that show a great deal of creative thinking.
For example, one collector who specialized in Georgia's stamps, sent each album page to the respective artist with a personal request for a remark or drawing on the page. For the artist's trouble, he included an extra copy of their stamp for them to keep. Since the request was from a collector, all complied without a fee. This does not mean every artist has the time or will do such work; however a properly worded note will go a long way toward guaranteeing success.

Another collector decided to collect both mint and signed stamps, but only inexpensive ones. It required a great deal of patience, but through communication with other collectors, trades were made of duplicates for items needed, minimizing cost and adding to the fun.
Other specialists collect postmarks on Federal stamps, which are generally scarce. One man has been collecting 25 years and to this day lacks about 10 stamps with legitimately dated, postally cancelled Federal Duck Stamps. Think how hard it would be to get only the stamp of 1934 with cancels; especially since it was illegal to deface the first stamp. (It was not until the 1935 issue that signing the stamp was required.)
There are many ideas for really fulfilling a creative duck stamp collection. One can research a few stamps and create a beautiful, interesting story. Try adding photos of ducks from the zoo or vacation to spice up a personal collection. Why limit the collection to just stamps? Try adding pictures of that species from magazines or other sources.
Stamp collecting can be a never-ending fun project, if you think about doing something that fits your budget. A person who gets bored with those beautiful creatures has become a victim of filling out little squares on an album page.
Special stamps issued by the states should also have a good future, although not in the cheap category.
Several states running short of conservation funds, have issued special stamps, the so-called Governors' Editions to raise money. There is an old cliche in stamp collecting; "A rare stamp never gets cheap, and a cheap stamp never gets rare." The Governors' Editions were very rare from the beginning, with a few hundred being issued in many cases. All were numbered, so there could be no possibility of fakes on the stamps hand-signed by the respective governors. But the drawback was, and is, the cost to many collectors. At over $50 each, many squirm at the thought of buying one. History should smile favorably on the return a patient collector will realize for Governors' Editions. And, remember the cliche!
Today, in these difficult economic times, many collectors slack off in collecting. Many can afford it, but they are shy about spending. That is perfectly understandable. Most of us fall into that shy category. However, as a result of these circumstances, there are some very good buys in the marketplace. Shyness in buying in a weak market could make a financial wallflower out of you later when prices of the older issues skyrocket. Good advice would be to take advantage of solid bargains when prices are lowered, and try not to look the proverbial gift horse in the mouth.


It would be easy to fill a book with ways to enjoy the fabulous duck stamps without spending a lot of money. There are hundreds of collections and collecting styles, and not all have the rarities. Of course, the rarities are impressive enough by themselves, and embellishing the decor of a collection will further enhance their beauty.
If you need assistance in getting ideas, call your favorite dealer and ask for suggestions within your financial means. Most will be anxious to help you find the area or method that fits you best.
Reprinted from NDSCS Duck Tracks Pre-Newsletter Issue, July 1992.

---